I found this in a junk shop in Oct 2013.
At the time I had no knowledge of Bush Hollyhead.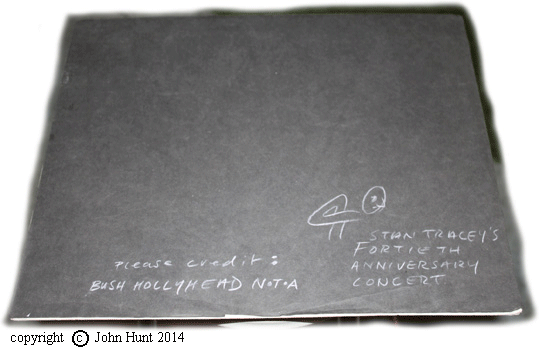 Now I realise how important he was I thought I should share this brilliant portrait of Stan Tracey.
So much of his artwork from this period has been lost due to the nature of publishing practice.
It looks like pen & ink, prepared on a graphic board with paper flip cover.
Stan Tracy Dec, 2013. R.I.P.